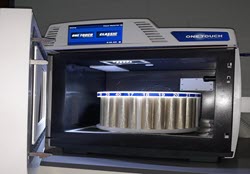 Plant Nutrient Analysis
Pricelist
Plant Nutrient Analysis Sample Submittal Form
This test is conducted at our lab in Princeton that was severely damaged in the tornado of December 2021. The test will be offered when the lab is rebuilt.
Plant tissue testing can provide insight to plant nutrient deficiencies that may occur during various growth stages.
Your report will show the amount of Nitrogen, Phosphorus, Potassium, Magnesium, Calcium, Zinc, Copper, Boron, Manganese, Sulfur and Iron.