Official Kentucky Seed Tags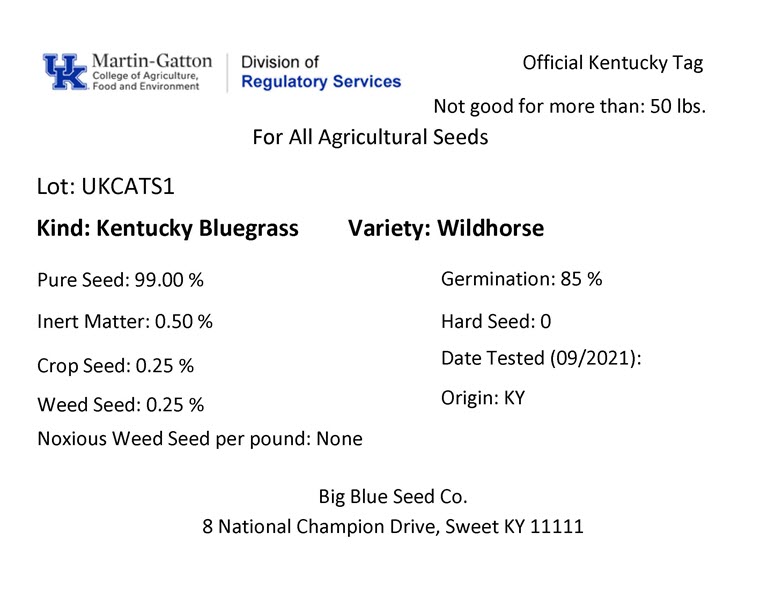 Occasionally, individuals or firms may wish to label agricultural seeds for distribution in Kentucky but do not wish to obtain a permit and complete semiannual tonnage reports. The Kentucky Seed Law enables this to occur through the purchase of official Kentucky tags. In essence, when the official Kentucky tag is purchased, the inspection fee for the seed is paid in advance of the seed sale. This provision is often a preferred option for farmers or small businesses who wish to label agricultural seed infrequently.
| | |
| --- | --- |
| Bag Weight | Price Per Tag |
| 1 pound to 25 pounds | $ 0.08 |
| 25 pounds to 100 pounds | $ 0.12 |
**If tags are purchased for containers weighing over 100 pounds or for seed in bulk, the number of tags purchased shall be identical to the number which would have been purchased if the seed had been in 100-pound containers.