How to submit seed samples to the laboratory
The analysis you receive from our laboratory is indicative of the sample submitted. Therefore, to evaluate the true quality of a seed lot, certain considerations must be made in advance to ensure a representative sample is submitted.
This form should be submitted with all samples.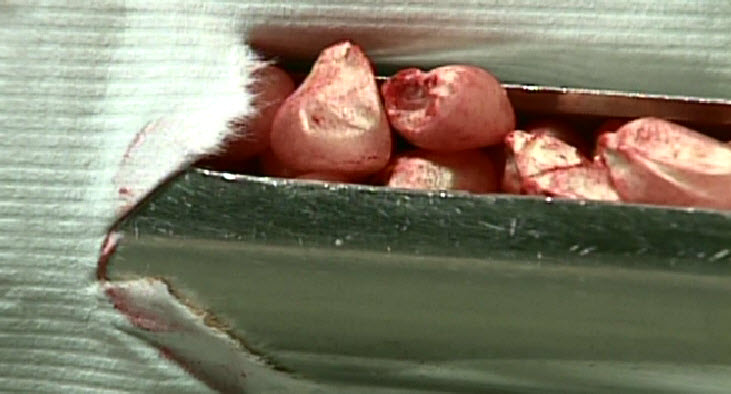 When possible (regardless of the container size), use an appropriate probe to sample seed. Hand sampling is acceptable if the result is representative of the lot. Sub-samples of bulk seed should be taken in equal portions at several evenly distributed locations in the container. For bagged seed, a minimum of 5 bags plus 10% of the bags in the lot (not to exceed 30 bags) should be sampled. Once the sample is obtained it can be mixed and divided down to desired testing weight. For more information on sampling techniques we have an instructional video that is available for free here
The preferred packaging when submitting seed samples to the lab is to use our pre-printed sample envelope. This envelope is designed to minimize seed leakage during shipment. Additionally, this envelope has a form on the back that you simply complete before mailing the sample to us. Please, Contact our office to request envelopes.
Alternately, you can submit seed samples to the lab in a leak proof container . Please make sure it is securely sealed and durable enough to resist damage during shipping. Also, be sure to include this form with your sample.
Examples of what occurs with improperly packaged seed samples.
When sending samples via the postal service or common carrier, please take time to make sure the sample is properly packaged. If you are not able to use a preprinted sample envelope, be sure to use a durable and tightly sealed container. Plastic sealed Ziploc bags are not recommended since the Ziploc can easily open. Seed packages should be packed tightly in the shipping box using packing material like newspaper or Styrofoam peanuts to prevent shifting during shipping. Bags that shift during shipment can easily be damaged resulting in seeds that are mixed and cannot be tested.
| Seed Size | Quantity |
| --- | --- |
| Cereals | 2 lbs. |
| Corn and Soybeans | 2 lbs. |
| Small-seed Legumes and Chaffy Grasses | 1/2 lb. |
| Sorghum | 1 lb. |
| Germination Only Samples | 800 seeds (minimum) |